Estate Agent in North London- brw Estate Agents
Buchanan Rae Wilson – Estate Agent
Set up in 2004, BRW was a partnership of 3 very experienced agents who created an agency that focused on quality, service and a more bespoke experience.
We initially helped devise the logo and brand which we then carried through to the website, marketing material and even the interiors of the office. With this distinctive brand the business has gone on to become an established part of the local community, and a trusted name in estate agency.
The business still benefits from their simple, classic and timeless website that allows easy updates of an important marketing channel.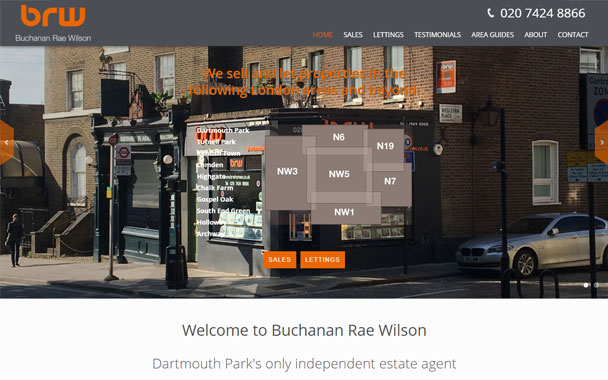 SERVICES:
Web Design, Branding
PROJECT SECTOR:
Estate Agent Website Design
VISIT SITE:
www.brwhomes.co.uk
"Great job, as always!"

Paul Rae, Director
Our Portfolio